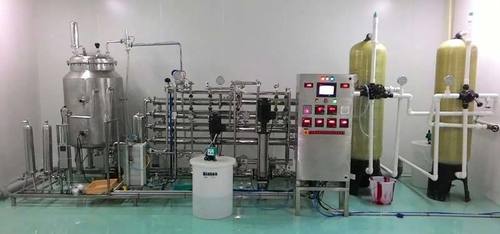 Purified Water Generation System
Product Description
All Purified Water Generation Systems are pre-tested, validated, compact and ready-to-use. The compact, package unit design on a stainless steel skid, are specifically adapted to the high TDS water and offers all purification technologies, which, such as:
Automatic Sand and Activated carbon filters

Duplex softening units, serially connected and quality-controlled with optional hot water sanitization.

Demineralization systems

Ultrafiltration units with 6000 Daltons cutoff

Hot water sanitisable electrodeionisation units.

UV Disinfectant

Single or two-pass reverse osmosis

Membrane degassing for CO2 reduction

ORBITAL welded SS316L tubes

State-of –the-art PLC technology.

21 CFR part 11 compliant control panels.